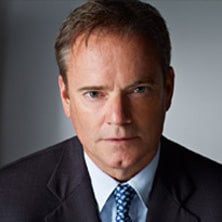 Will Hanlon
Will Hanlon is an experienced Sarasota sex crime lawyer who also helps residents of the St. Petersburg area. A native Floridian, he has been offering a strong defense to the accused since 1994. He has a Bachelor of Science degree from the University of Florida, and he received his Juris Doctorate from St. Thomas University School in 1993.
Mr. Hanlon is admitted to practice in the State of Florida, the United States District Court for the Middle District of Florida, and the United States Court of Appeals for the Eleventh Circuit. He belongs to the American College of Barristers, the Hillsborough County Bar Association, the Florida Association of Criminal Defense Lawyers, the National Association of Criminal Defense Lawyers, the Prosecutor/Public Defender Trial Training Program, and the National Criminal Defense College. He has received a BV Distinguished Peer Review rating from Martindale-Hubbell.
There are many different sex crimes prohibited in Florida. These include rape (also known as sexual battery), statutory rape, lewd and lascivious molestation, lewd and lascivious conduct, lewd and lascivious exhibition, unlawful sexual activity with minors, internet sex crimes, child abuse, and prostitution. All of the elements of each of these criminal charges must be proven beyond a reasonable doubt. This is a high standard, as it should be, since sex crime charges and convictions can have truly devastating consequences for a person's life.
Even a sex crime accusation tends to have an adverse impact on a person's life, making it important to retain a knowledgeable Sarasota sex crime attorney who understands the severity of these charges and how to defend them. With decades of experience, Mr. Hanlon has seen sex crime charges play out in many different ways. In some situations involving adult victims, it is possible to argue consent. Sometimes the facts are ambiguous in an alleged rape or assault. In other cases, your attorney may also be able to argue that the victim is not credible or that the victim has improper motives.
The penalties for a sex crime conviction are severe and can have lifelong repercussions. In addition to facing the possibility of prison time and fines, many people convicted as sex offenders or sexual predators must register with the sex offender registry and provide certain information. The information, including your photograph, is provided to the public on the website for the Florida Department of Law Enforcement (FDLE). This means that if there is a sex offense near your home or workplace, you will likely be questioned. It can be difficult to get a job or a place to rent, and it will become impossible to get jobs that involve kids. Often, even if you do find a place to rent, neighbors may object to your presence and warn each other about you.
Just because you have been accused, however, does not mean that you will be convicted. Retaining an experienced sex crime attorney in Sarasota or St. Petersburg is essential to protecting your freedom. Will Hanlon has substantial experience in defending people accused of sex crimes, and he can look at the specific facts involved in your case to develop a strong defense on your behalf. Our firm is dedicated to protecting the rights of the accused, both minors and adults, even when the sex crime involved carries a great deal of social stigma. Call Hanlon Law at 941.462.1789 or contact us through our online form.
Education
J.D., St. Thomas University School of Law, 1993
B.S., University of Florida, 1988
Jurisdictions Admitted to Practice Florida, 1994
U.S. District Court Middle District of Florida, 1997
U.S. Court of Appeals for the Eleventh Circuit, 1997

Professional & Bar Association Memberships
Florida
Member Since: 1994
U.S. District Court Middle District of Florida
Member Since: 1997
U.S. Court of Appeals for the Eleventh Circuit
Member Since: 1997
The Florida Bar
National Criminal Defense College, Trial Practice Institute
Member Since: 1996
Prosecutor/Public Defender Trial Training Program
Member Since: 1995
National Association of Criminal Defense Lawyers
Florida Association of Criminal Defense Lawyers
Hillsborough County Bar Association
American College of Barristers
Honors
BV® Distinguished™ Peer Review Rated by Martindale-Hubbell®