Sex Crime Lawyer
Sex Crime Attorney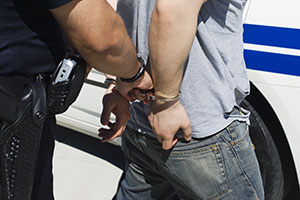 Sex crimes are punished harshly in Florida. In addition to the possibility of imprisonment and fines, a sentence often includes a requirement that you register as a sex offender, and sometimes it requires that you register as a sexual predator. The social stigma of an accusation or conviction is severe, and in many cases, it may stop you from getting a job, a place to live, an education, or a professional license. It can significantly affect your relationships with your family and friends. It is crucial to retain a Sarasota sex crime lawyer who is on your side and understands how to strategically defend these cases. At Hanlon Law, we believe in the rights of the accused and work hard to protect them.
Common Types of Sex Crimes
Rape is a form of sexual battery, and it can be charged in many different circumstances. Although some people assume that violence is an element of rape, it can also be charged when two people go on a date, and one person has sex with the other against their will. To establish rape, a prosecutor must prove beyond a reasonable doubt that the defendant penetrated the victim vaginally, anally, or orally and with a sex organ or another object, without consent. When the victim is under age 12, consent does not need to be shown because children are presumed to be unable to grant consent. The proof is more complicated when the victim is older but still underage.
Lewd or lascivious acts are sex crimes that are perpetrated against people under the age of 16. These sex crimes include lewd and lascivious battery, lewd and lascivious exhibition, lewd and lascivious conduct, and lewd and lascivious molestation. Lewd and lascivious battery is also known as statutory rape. It is not possible to raise as a defense that you did not know the victim's age. Even if you truly believed that the victim was 18 or older, you cannot raise lack of knowledge as a defense. Your own age is also not a defense to this crime. A minor can be prosecuted, and a sex crime attorney in Sarasota should be consulted as soon as possible.
Unlawful sexual activity with a minor is charged when somebody who is 24 years old or older has consensual sex with someone who is 16-17. The prosecutor will need to show that you were 24 years old or older when you engaged in consensual sexual actions with someone who was 16-17 years old. Again, not knowing the victim's age is not a defense. However, in some situations, a person aged 18-23 can have consensual sex with someone who is 16-17 years old. If the minor claims that the sex was forced, however, it can be charged as rape.
Internet sex crimes are on the rise. There are numerous sexual activities that are carried out with the help of the Internet or a computer. Internet sex crimes include possession or distribution of child pornography, online solicitation of a child, exploitation of a child, luring, sexting, obscenity, and traveling to meet a minor. A Sarasota sex crime attorney can explain the applications of each crime. Under Florida Statute section 847.001(3), for example, child pornography includes any image of a minor, or a person under the age of 18, who is engaging in sex acts, such as simulated intercourse, bestiality, masturbation, S&M, or the lewd exhibition of genitals.
Prostitution covers another group of sex crimes involving the giving or receiving of one's body for sexual activity for hire. A wide range of sex activities are prohibited under Florida's prostitution laws. These include hiring someone for sex, soliciting someone to participate in prostitution, or offering a service or building for prostitution.
Seek Guidance from a Knowledgeable Sex Crime Lawyer in Sarasota
The facts of your specific case will affect what the defense strategy will be. In some cases, arguing consent is viable, while in other cases it is not. It can be useful to focus on constitutional rights violations in order to get key evidence suppressed, but again, it depends on the situation. It is important to consult a sex crime attorney with substantial experience to protect your freedom if you have been accused. Our founder, Sarasota criminal attorney Will Hanlon, has been providing criminal defense representation since 1994. We are dedicated to guarding the rights of the accused. Contact Hanlon Law at 941.462.1789 or via our online form.