Sexual Battery
Sexual Battery Defense Lawyer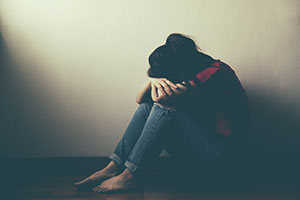 Rape and sexual battery refer to situations in which someone has non-consensual sex with someone else. The penalties can vary dramatically based on the circumstances and the age of the victim, such as when statutory rape is involved. Generally, however, rape carries substantial penalties, and it is very important to seek out a knowledgeable Sarasota rape defense lawyer if you have been charged. At Hanlon Law, we are dedicated to the rights of the accused and can provide a strong, aggressive defense to rape charges.
Rape or Sexual Battery Charges Carry Significant Penalties
Florida Statutes section 794.011 requires a prosecutor to prove beyond a reasonable doubt that nonconsensual vaginal, anal, or oral contact by the defendant with somebody else occurred, using a sex organ or object. This is ordinarily a second-degree felony. If there is no basis to impose a downward departure, a judge is supposed to sentence someone convicted of sexual battery to a minimum sentence of 94½ months of imprisonment. The defendant can face up to 15 years in prison or 15 years of sex offender probation and up to $10,000 in fines.
However, there are also certain forms of rape and sexual battery that are taken more seriously. Aggravated sexual battery can be charged when a prosecutor proves rape and also proves an aggravating circumstance. Aggravating circumstances include:
A victim not being able to resist physically
Coercion through threats of force that are likely to cause serious physical injuries, which the victim reasonably believes that the defendant has the ability to execute
Coercion through threats of retaliation that the victim reasonably believes that the defendant has the ability to execute
Drugging of the victim, such that they are mentally or physically incapacitated
A known mental defect of the victim that was exploited
The victim's physical incapacitation
The defendant being a law enforcement officer or otherwise in a position of control or governmental authority, or reasonably believed to be so.
Other extremely serious charges include sexual battery on a child under the age of 12 and sexual battery with a deadly weapon. Sexual battery with a deadly weapon involves rape and the use or threatened use of a deadly weapon, such as a gun or knife. You should consult a rape defense attorney in the Sarasota area without delay if you are facing this type of charge.
Anybody convicted of sexual battery or rape is designated as a sex offender. This means that if you are convicted, you will be required to comply with sex offender registration laws for the rest of your life. Since rape involves nonconsensual sexual interaction, you will not be able to petition to be removed from the registration laws.
However, there are often defenses available if you have been charged, and you should retain a Sarasota rape defense attorney as soon as you realize that you are being investigated for rape. The best outcome is to not be charged in the first place, and your attorney may be able to work to persuade the prosecutor of your version of events or that the case is weaker than they may realize.
One possible defense to rape charges is consent. If the element of "nonconsensual" is attacked, such that it cannot be shown "beyond a reasonable doubt," it may be possible to secure an acquittal or plea deal involving lesser charges. The consent must have been voluntarily and knowingly made. In other words, if the victim claims to have been too intoxicated to consent, the jury can find that there was no consent. Similarly, if the victim consented because there was force or intimidation used to coerce the victim, the prosecution can argue that there was no meaningful consent.
Sometimes there are false allegations of rape. We will need to investigate the background of the person alleged to be a victim. In some cases, motivations to lie about rape include jealousy, an affair, mental illness, or manipulation for a family law proceeding.
Consult a Dedicated Rape Defense Lawyer in Sarasota
You should not talk to the police about a rape accusation without representation. What you say may be used to build a stronger case against you. If you are being investigated for rape, it can be helpful to retain an attorney during the investigation phase. Our founder, Sarasota criminal defense lawyer Will Hanlon, has been providing criminal defense representation since 1994. We are dedicated to guarding the rights of the accused. Call Hanlon Law at 941.462.1789 or complete our online form.