Internet Sex Crimes
Internet Sex Crime Defense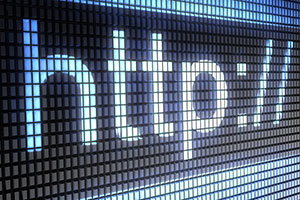 Internet sex crimes are punished harshly in Florida. Often, law enforcement officers enforce the laws prohibiting certain forms of sexual conduct online by targeting online chatrooms, social networking sites, and other websites. An officer may pretend to be an adolescent or a parent of a young adolescent who is interested in engaging in sexual activity. Sometimes a solicitation is made, and in that case, the police may follow through by tracing the IP address of the suspect. In other cases, officers go to chat rooms and simply wait for the conversation to turn to sex. Sometimes the officer pretends to be a minor who wants to get child pornography, while in other cases, the officer pretends to want to meet for sex. If you are charged with an internet sex crime, you should take these charges seriously and retain a Sarasota internet sex crime lawyer as soon as possible.
Types of Internet Sex Crimes
Internet sex crimes can include sexting, possession of child pornography, producing child pornography, promoting child pornography, transmitting child pornography, soliciting a minor online, and traveling to meet a minor. Each offense must be established beyond a reasonable doubt to secure a conviction. For example, to prove possession of child pornography, a prosecutor must prove beyond a reasonable doubt that you knowingly controlled, possessed, or intentionally viewed images, movies, depictions, data, showings, exhibitions, photographs, or other presentations that you knew included a child engaged in sexual acts. When more than one child is involved in the pornography that you possess, each kid involved can be used to charge a separate offense. Possession is a third-degree felony, as is transmission.
To prove traveling to meet a minor, the prosecution will need to prove beyond a reasonable doubt that you used an online service or electronic device to seduce, solicit, or lure a minor to go anywhere in Florida or to come into or leave Florida, and your goal was to have sex or engage in another illegal form of sexual conduct. You can also be charged with traveling to meet a minor if you try to persuade a parent or someone whom you believe has parental rights to let their child participate in sex acts. An internet sex crime attorney in Sarasota can explain the various charges that may be brought against you.
Sometimes several of these charges are brought at once. Suppose, for example, that an officer pretends to be a minor in a chatroom and asks you for child pornography as part of gauging your interest in meeting for sex. You comply by sending 10 pieces of child pornography, each involving two different children engaging in sex acts, that you had previously downloaded on your computer. You invite the person whom you believe is a minor to meet you at a hotel room. You could be charged with 20 counts of possessing child pornography, as well as one count of soliciting a minor online and one count of traveling to meet a minor. Florida takes a hard line against internet sex crimes. In some cases, you can serve consecutive sentences in prison.
There are defenses available, but it depends on what the prosecutor has charged you with committing and the specific circumstances at hand. For example, it may be possible for a Sarasota internet sex crime attorney to defend you on entrapment grounds. This can only be raised, however, when certain factors are present. For example, if you got in touch with an undercover officer online, believing him to be a female child, and you began sexting or starting to talk about sex, it would be hard to claim entrapment. On the other hand, if an officer initiated contact, you expressed reluctance, and the officer persisted, it may be more appropriate to argue entrapment.
Contact a Knowledgeable Internet Sex Crime Lawyer in Sarasota
There are many different defense strategies that may be appropriate to your situation. If you are being investigated for committing a sex crime online, it can be helpful to retain an attorney during the investigation phase. Our founder, Sarasota criminal defense lawyer Will Hanlon, has been providing criminal defense representation since 1994. We are dedicated to guarding the rights of the accused. Call Hanlon Law at 941.462.1789 or submit our online form.