Child Abuse Lawyer
Child Abuse Attorney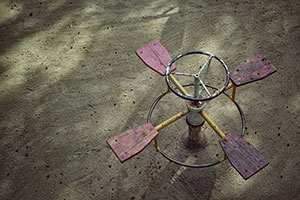 Child abuse is a crime in Florida. It is a broadly defined crime, which means that it includes any type of cruelty toward a minor. One type of child abuse is sexual child abuse. Teachers, schools, caregivers, and other mandated reporters are legally required to report any signs of abuse that they see. Even a false statement by a child who is angry at their parents can result in serious criminal charges, even if a child retracts it. In some cases, a more serious crime could be charged, such as aggravated child abuse or a lewd and lascivious act, but child abuse is a lesser crime to which it may be possible to plead. At Hanlon Law, Sarasota child abuse lawyer Will Hanlon understands how serious sex crime charges are, and he strongly protects and defends the rights of the accused.
Fighting Allegations of Child Abuse
Under Florida Statute section 39.01, child abuse includes any willful or threatened action that results in injuries or harm to a child, or is likely to cause damage to the child's emotional, mental, or physical health. Child abuse can include acts or omissions. For example, conceivably you could be prosecuted for child abuse as a spouse who watched while the other spouse sexually molested the child without saying anything. Corporal discipline of a child is not considered abuse under the statute. Any amount of penetration of a child's sex organs, contact between genitals, intimate touching of genitalia, or engaging in sex in front of a child can be prosecuted as child sexual abuse.
Child abuse is a third-degree felony. It can be punished with up to five years' imprisonment or five years' probation, as well as a maximum of $5,000 in fines. You do not need to register as a sex offender. Under Florida Statute section 827.03(2)(c), the prosecutor will need to establish that you intentionally inflicted a physical or mental injury, and the victim was a child. Alternatively, the prosecutor needs to prove beyond a reasonable doubt that you acted in a way that could reasonably be expected to cause mental or physical injuries to a child or actively encouraged someone to act in such a way that the child would be physically or mentally harmed.
Anybody who is accused of child abuse will be investigated for the purposes of determining whether to file a charge. If you are being accused of child sexual abuse or another sex crime involving a minor, it is important to retain a child abuse attorney in Sarasota immediately. Sometimes it is possible, during pre-filing, to convince the prosecutor that there is insufficient evidence for a particular sex crime charge, and they may dismiss the charge or agree to a plea deal for a lesser charge.
Each situation is different. When there are particularly serious allegations of egregious behavior, it may be possible to persuade the prosecutor to charge child abuse instead. This may be personally upsetting, but it does not carry the requirement of lifelong registration as a sex offender. If you are taken to trial on a lewd and lascivious molestation charge, for example, you are facing third-degree felony charges. Depending on the particular facts and whether there are aggravating circumstances, this type of charge is punishable by five years to a life sentence. You also face the possibility of having to register as a sex offender, a requirement that can haunt you for the rest of your life. Often, a registration requirement means that you will have difficulty securing housing, a job, education, and professional licensing. There is a social stigma attached to a criminal record, but it is not as severe as the stigma attached to sex offender registration.
If you are charged with child sexual abuse, there are defenses available, but which one is appropriate depends on the circumstances. In some cases, it is possible to argue that there was a false report. Sometimes people suspect child abuse for inaccurate reasons and make a reckless and false allegation. In other situations, there may be a false report due to a custody dispute or revenge in the context of an intimate relationship.
Contact a Knowledgeable Child Abuse Lawyer in Sarasota
Whether you are charged with child abuse or a serious sex crime, you should consult us. There may be strong defenses available, and we will need to evaluate the facts of your situation to know which defenses might be appropriate. Our founder, Will Hanlon, has been providing criminal defense representation since 1994. We are dedicated to guarding the rights of the accused. Call Hanlon Law at 941.462.1789 or use our online form to set up an appointment with a Sarasota child abuse attorney.